The other day I was chatting with a Chief Administrative Officer that was definitely frustrated about the lack of interest in volunteer opportunities after 3 weeks of advertising.
I reflected on the most successful volunteer recruitment efforts of mine in the past and came up with a few suggestions.
I always found that taking a multi-faceted approach to volunteer recruitment pays off (in other words, posters, referrals from colleagues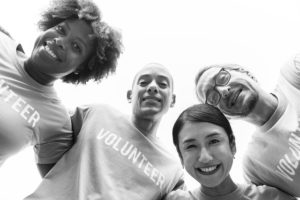 , friends, newspaper ads, social media, website, etc.) In other words, don't expect one channel to reach all of your potential volunteers. Think about what you would want to know before you committed to spending your valuable time
The key is to answer a few very important questions for your volunteers:
What would they be doing?
What amount of time would be required?
How long would the volunteer position last? (ie. 3 year terms, or subject to the completion of a project)?
What are the perks? (Prestige? Meeting new people? Recognition? Free meals and coffee? Being part of something new / or very important?)
When do meetings take place? (ie. 3rd Tuesday of each month from 7-9pm?)
Who is the champion? (ie. the Mayor? A major community booster?)
Giving some thought to these questions before you advertise opportunities will help you put yourself in the volunteer's shoes. I'd also suggest that you put an emphasis on valuing your volunteers by making sure that any time that they spend supporting your community is truly rewarding and maybe even fun.
Here's to volunteers everywhere. Cheers.
Paul