Paul Salvatore, CLGM
Paul's background in economic development and government service stretches back before the internet was a thing.   He has been fortunate to serve over 25 years combined at the Local Government, Provincial and Federal Government levels and now brings that experience to serving clients from across Canada.
He is acutely aware of the processes and barriers that the average person can face when dealing with all orders of government and he has always been committed to making it as easy as possible to make great things happen.
He is fiercely motivated to provide top level customer service while making sure that no matter how complicated, information that concerns everyday people can be provided in an easy to understand format.
When he's not thinking about new ideas and partnerships that will enhance almost any organization, he spends his time in the saddle - cycling, or enjoying the outdoors cross-country skiing and fishing with great friends and family.
This year he plans to complete a personal best in the Gran Fondo Badlands - a 160km cycling event in his home town and one of Canada's top 10 cycling events according to Canadian Cyclist magazine.
Contact Paul here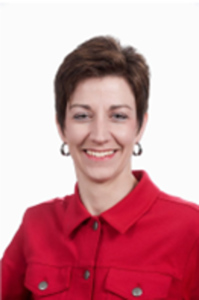 Elan Buan, B.Comm
Elan is an experienced group facilitator and researcher. She is adept at uncovering highly valuable strategic information through research and statistical analysis and can manage large amounts of data to distill essential findings in a powerful ways.
Elan is passionate about helping communities with their economic development efforts. She continuously seeks and monitors best practices for economic development, rural communities, labour force development and attraction, and industries pertinent to Western Canada. Follow her on Twitter and LinkedIn as she shares her findings.
Elan earned her Bachelor of Commerce degree from the University of Saskatchewan, specializing in marketing and human resource management/organizational behaviour. She also has experience in the transportation and financial services sectors.
Elan has an intimate knowledge of Alberta's communities and their economic activities. She has built these insights from numerous projects across Alberta and captures her insights in an economic development intelligence tracking system.
She is highly skilled in:
•Gathering, aggregating, and analyzing large amounts of data
•Astute interviewing skills.
•Broad knowledge of economic development principles and practices based on extensive experience with urban and rural clients.
And she is ready to use her powers of data analysis to clearly show you how things connect from the details to the big picture.
Our Mission
Make Government Projects Efficient, Effective and Outstanding.
Our Vision
To be a catalyst for positive local results that make a difference to the organizations that we serve.
Our Values
Energy, Enthusiasm, Collaboration, Dedication, Relationships, Innovation and Solution Seeking.
Is that Even Possible?  We say, YES!
Municipal work can be complicated, time consuming but also very rewarding.  Your organization has a long list of activities that you want to put into action.  You also want to be the community that is thriving even when times may be a little tougher out there.
At Municipal Experts we have the background and support services to harness your vision of a better municipality even if you aren't quite sure how to make it happen.
Whether you need support for grant applications, the creation of thorough plans that are easy to understand, or you just want to see a little more success at every level of the organization.  Our aim is to ensure that you are in the best position to advance the goals of your municipality.
Our team has decades of experience working with all orders of government and we will put our skills and knowledge to your advantage.
Request A Quote for Services
Contact us to talk about the projects that we can support for your organization.